Skip to content
Graduation is up there on the list of exciting and special achievements of adult life! We bring you a guide to help you get ready for your photo session.
1. Get enough sleep and eat well
Picking your gown, clearing with university offices, planning a party…you find that there's so much to do nearing to the big day. Make sure you get enough rest, eat properly and stay hydrated on your shoot date so that you don't look tired in your photos and instead look refreshed, glowing and happy!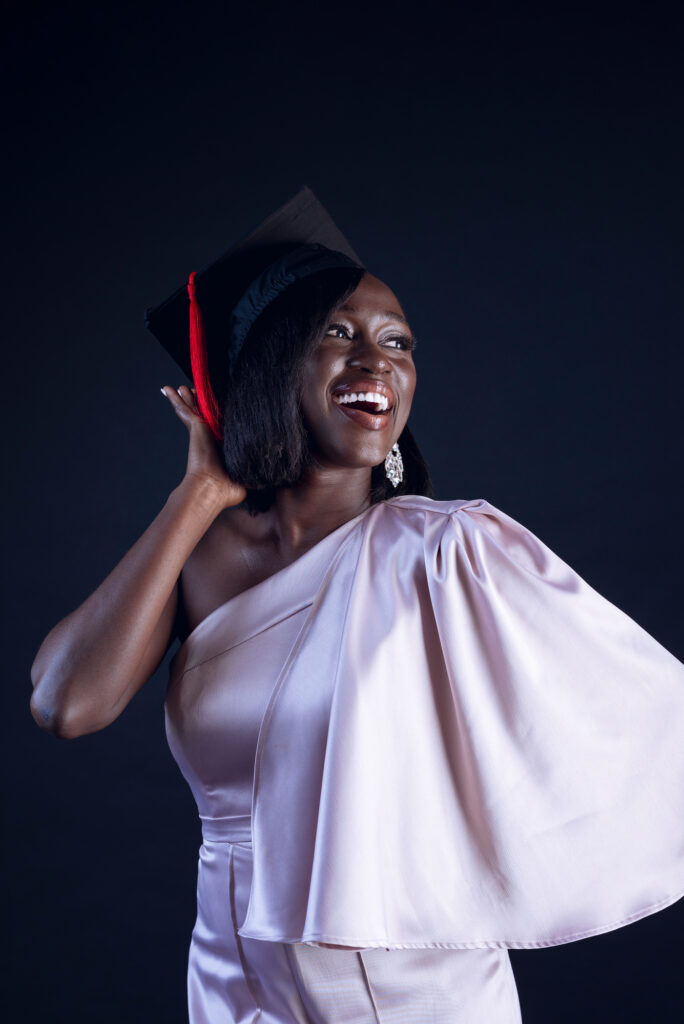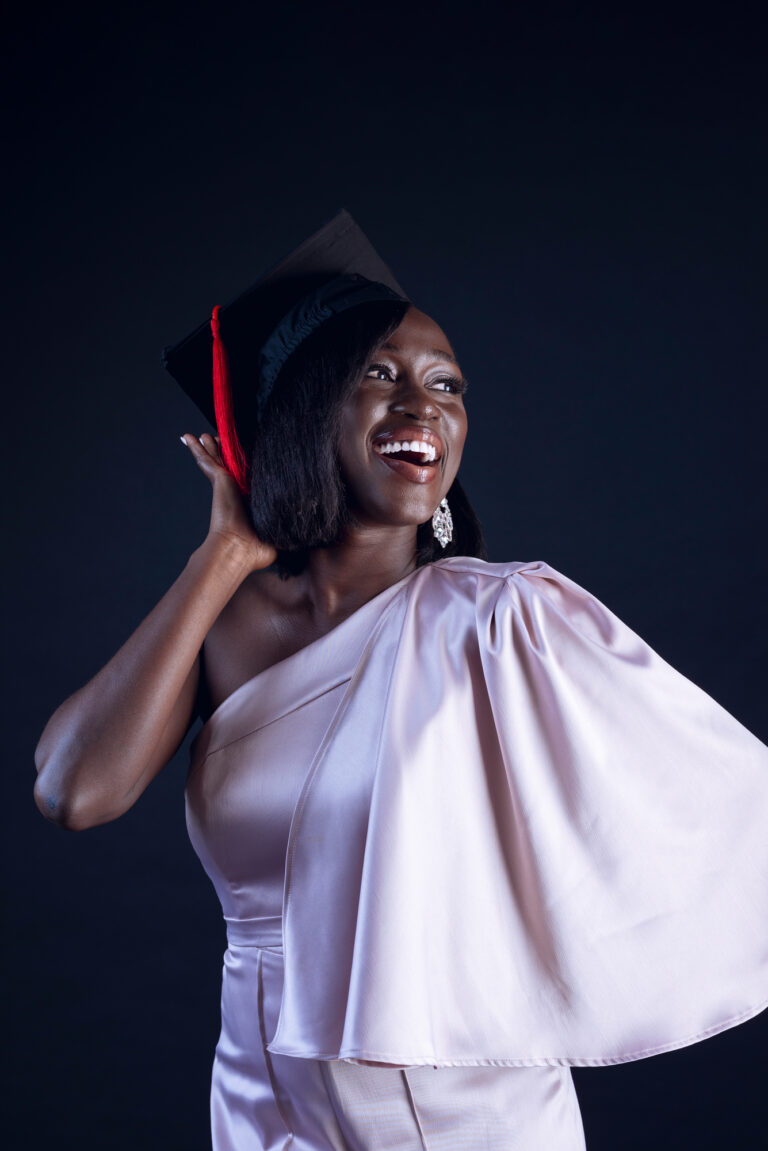 2. Arrive at the shoot location early
Give yourself time to relax before your session. It's no fun rushing because of traffic jam or because you can't see the ka boda stage/ mango tree that they told you to turn at in the directions you were given. Incase you would be late, call ahead and communicate with your photographer so that you don't miss your time slot. Alternatively, have your shoot before the grad date or a few days after if you have your gown already and documents, why not?
3. Organize your outfits in time
Imagine running around in Kikuubo looking for that crisp white shirt or dress, for the perfect heels that fit a day or 2 before the ceremony. Sounds hectic doesn't it? It's best to have your outfit ready even 2 weeks prior with all it's accessories. Most gowns are black so get a lighter base underneath them plus don't go for polka dots, large images and or prints but rather 1 singular color.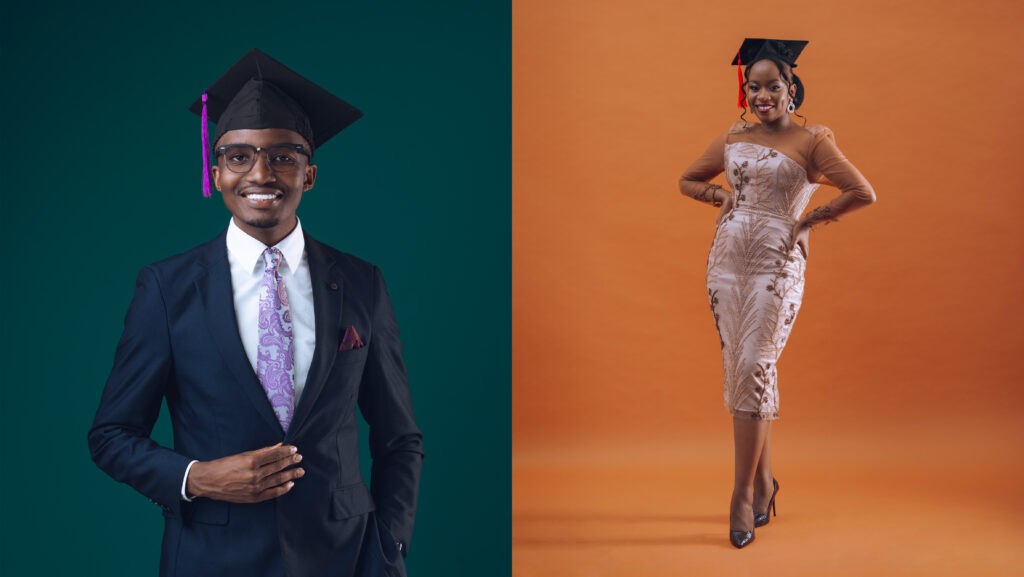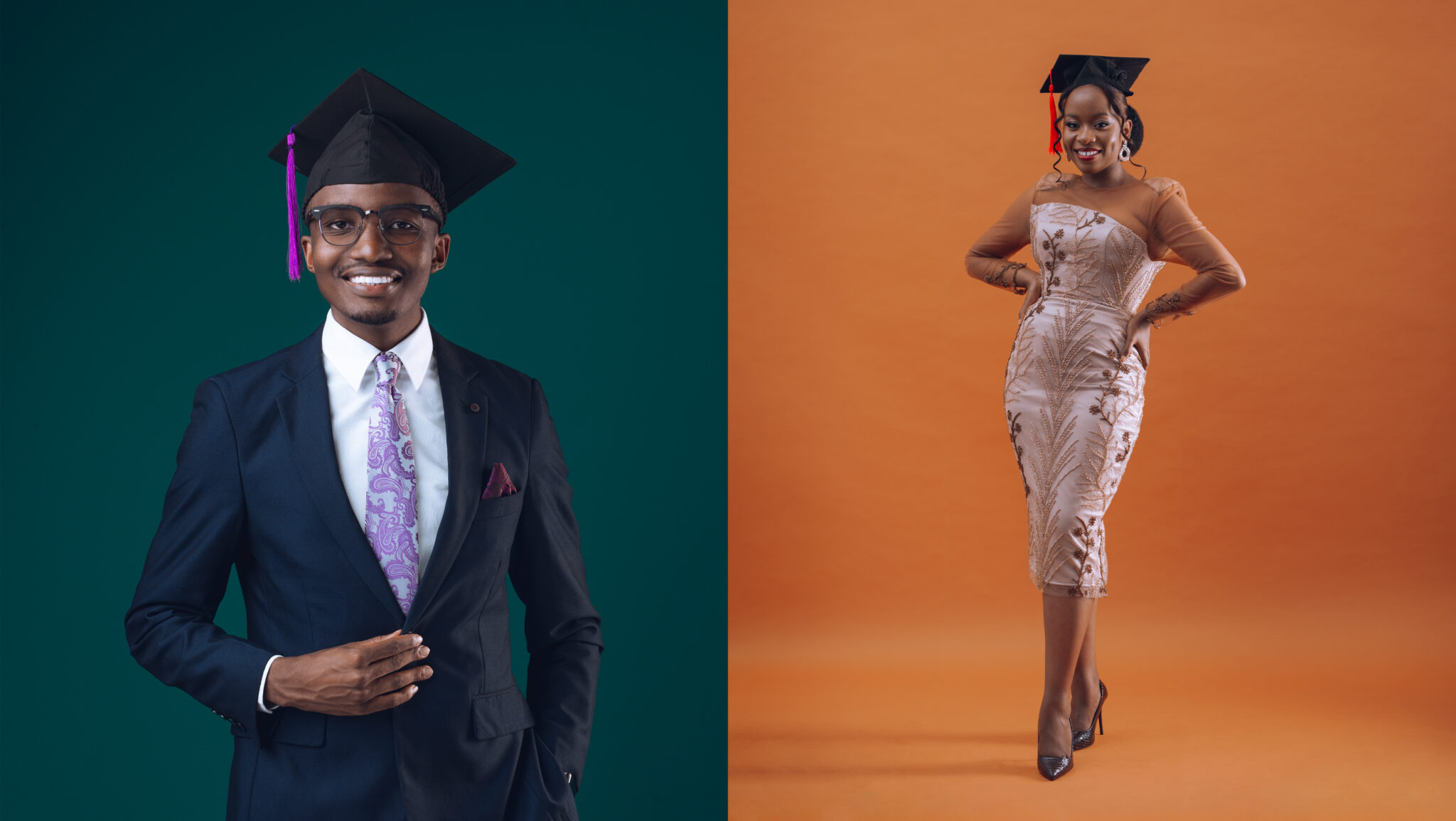 4. Hire a professional hair and makeup artist
It's your glam day! You are putting time and effort into your shoot so why not go all the way and have all aspects on point. If you can do your own, that's perfect! If you can't however, hire a professional to handle it. At Agandy, we have the best MUA service providers to cater to you. For the guys, get a haircut and facial trim at least 5 days prior because some of you don't like the cutting edge fresh look, yeah we know of this struggle. [giggles]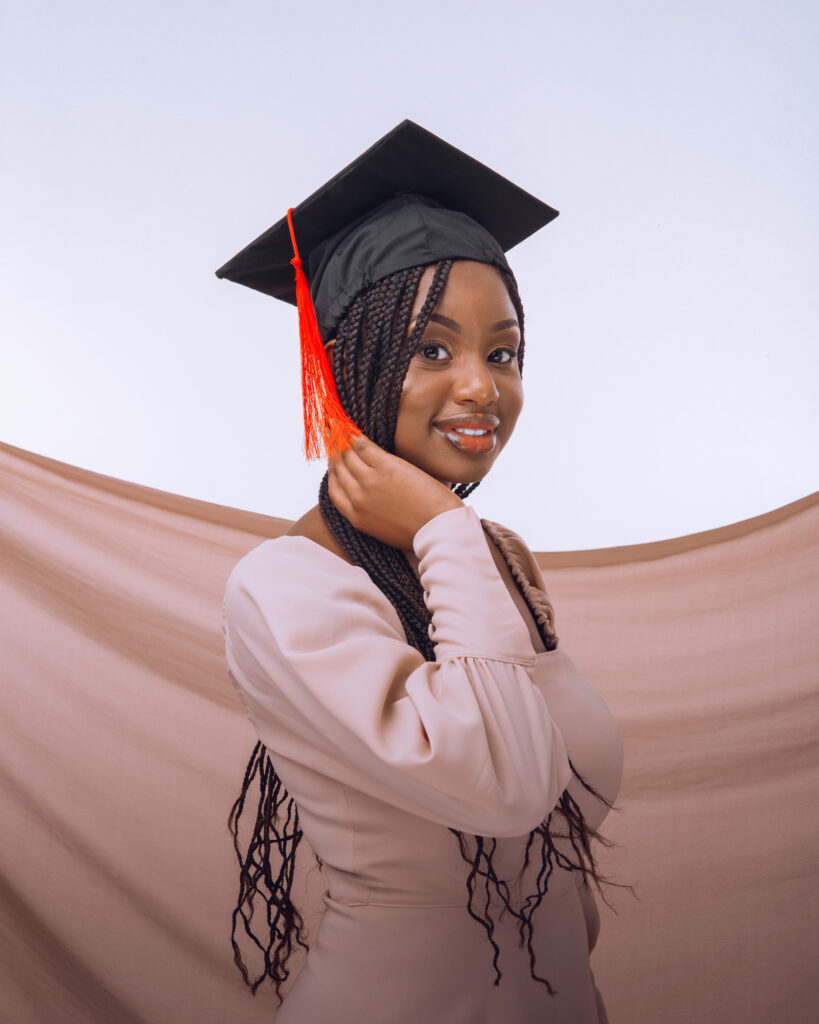 5. Invite your family members
The old African saying that we have been hearing since time "It takes a village to raise a child" is still quite relevant. With the grad shoots we have had, it's always extra special when you have your parents, siblings or even grand parents with you while you are wearing that majestic gown.
6. Try out a few props to add some fun!
Your certificate wrapped in a cute bow, your favorite book, artwork from your years studying can add some pretty good touches to your photos. It's a unique way of bringing your personality to your frames and telling a story of how far you have come in your academic journey.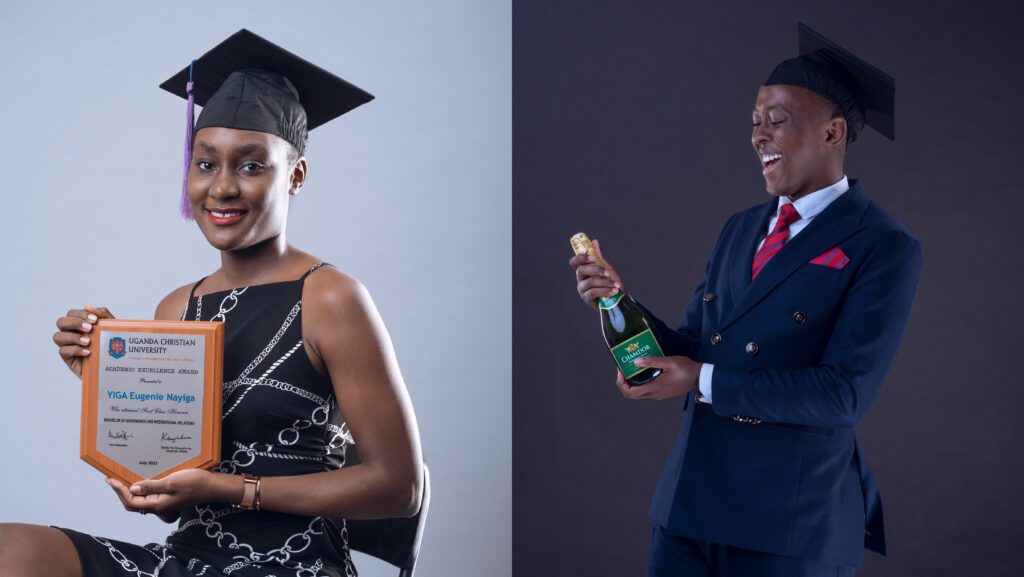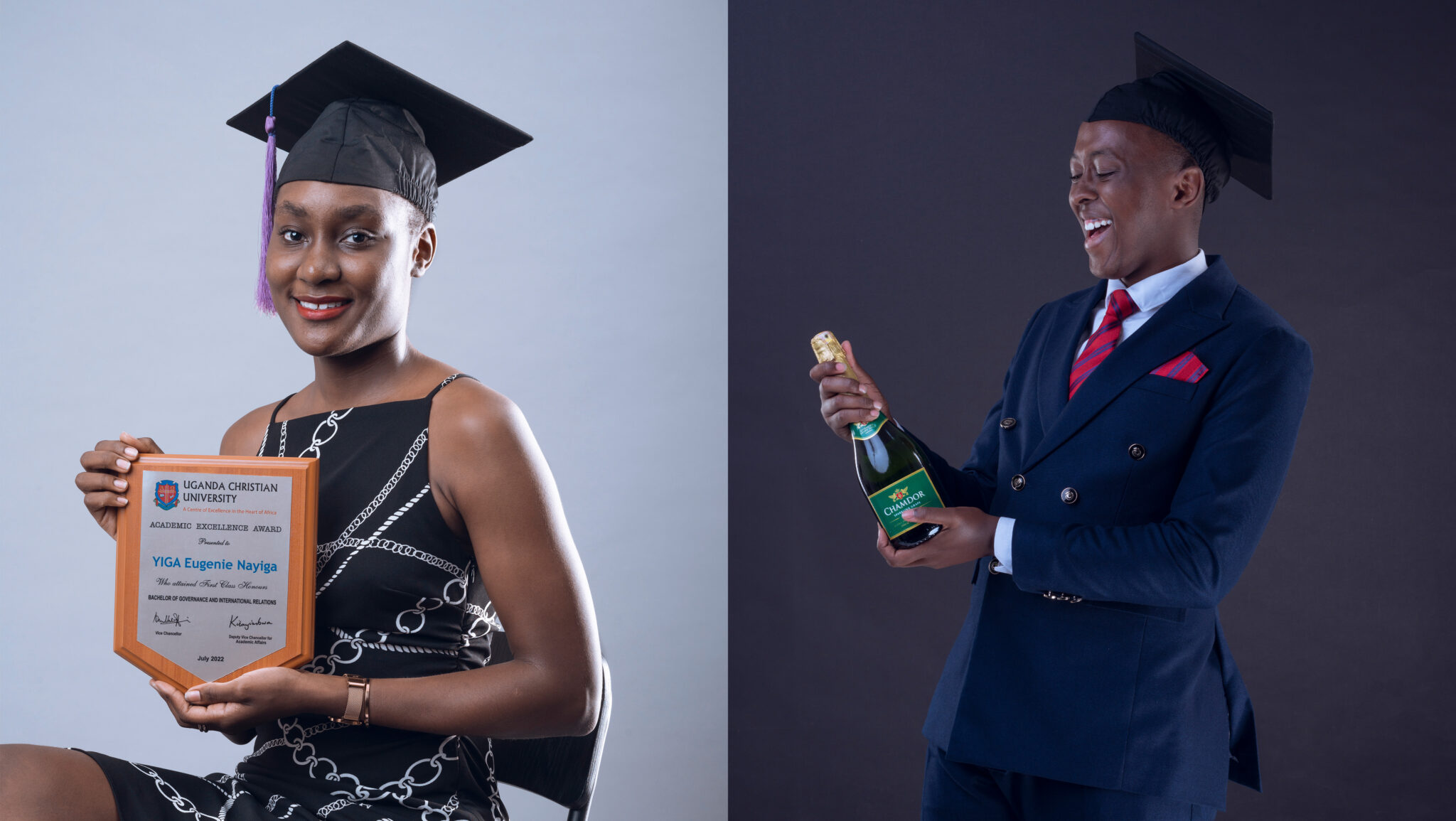 7. Bring a friend
Those friends you would discuss with or spend some hours staying up at night to read and revise with, invite them to because memories aren't made alone. Your friends can help with feedback on poses, make up and outfit touch ups plus keeping you company and giving you a mood boost when you're smiling for the camera. Apart from individual shoot sessions, we have group packages for graduates as well.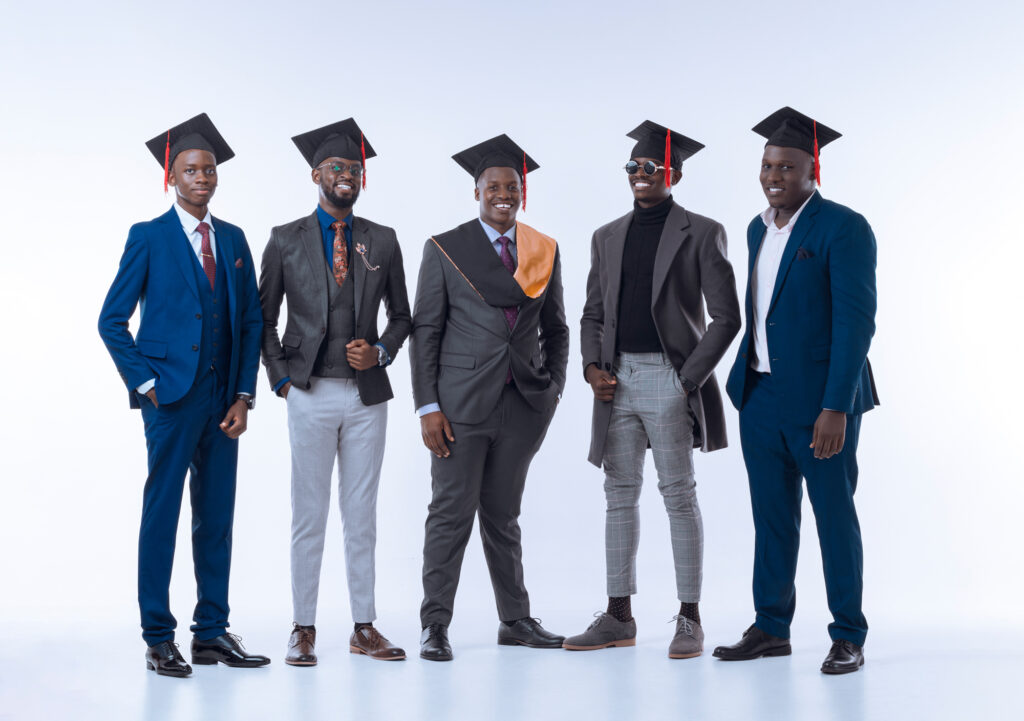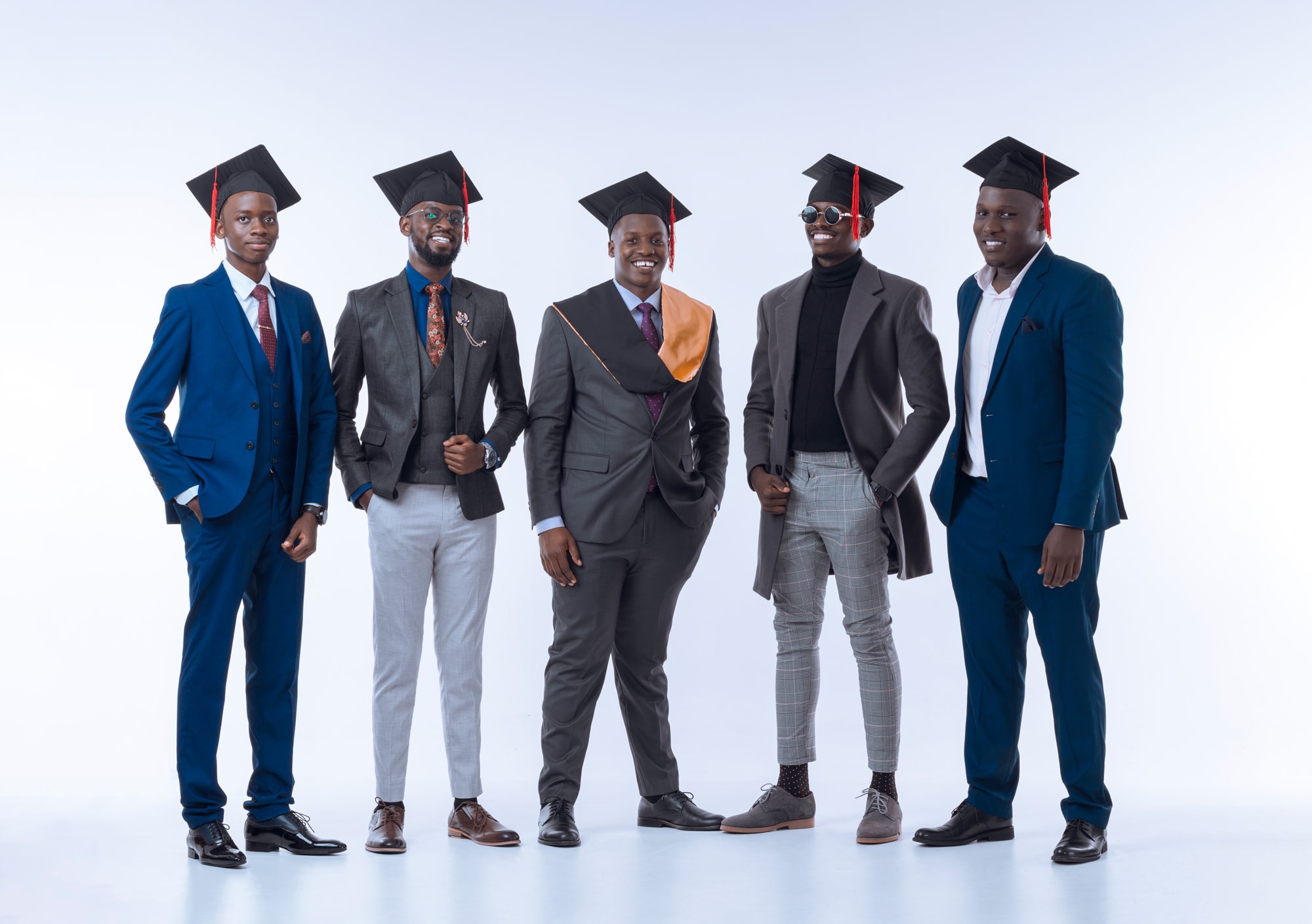 Bottom line
It's always an outstanding day when we receive graduates, because for us, its not just a shoot we get to witness an achievement to join you in your celebration. Interested in reserving a shoot date? Click here to check out our range of pocket friendly packages that include prints and frames and book your slot!
Written by Julian Niyonshuti